I manage over 40+ clients & serve more than 250+ merchants every year who need specialist knowledge. My clients come from all over the world, including : UK, US, Canada, Australia, and many more
I'm a Google Certified Partner
Google Partner is Google's platform for agencies and online marketing professionals who want to get the most out of there relationship with Google.
I take my Google Shopping and Google Ads Marketing seriously.
It means that I am trusted by Google and that my clients can trust me, too. This gives FeedArmy a range of benefits, including access to the latest online marketing technologies and industry research.
I'm also a Google Ads Diamond Product Expert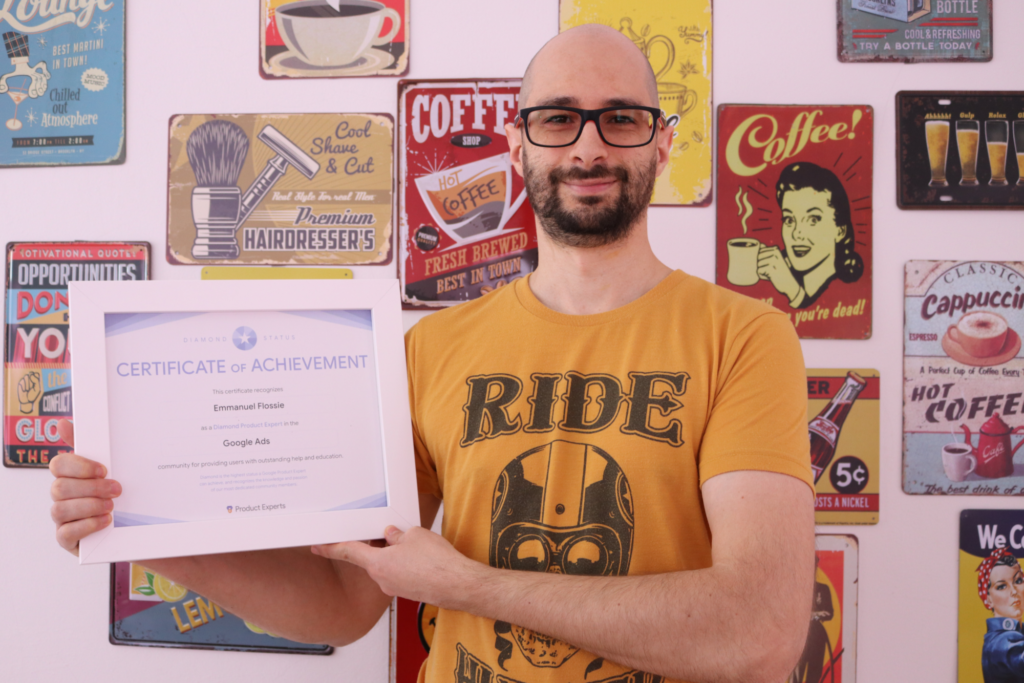 Google Product Experts are volunteers who have a positive attitude, share their product knowledge with other users, and participate in the community consistently.
I have been a product expert since 2016.
Alongside being a Google Badged Partner, being a product expert allows my customers to recognize the knowledge and experience I have. Being a product expert brings certain perks no-one else has, such as testing new betas, receiving dedicated support on complex questions, and more.
Being a product expert keeps my knowledge sharpened every week, providing a constant deep understanding for improving advertising efforts.
I have over 12 years experience in eCommerce
Clients hire me not only because I know how to connect there products to Google Merchant Center or setting up a Shopping Campaign in Google Ads, but also because I have been working with eCommerce Merchants for over 12 years. This allows me to understand the business at a higher level.
Hiring me will allow you to compete with competitors, by suggesting how to improve both data feed, website, advertising and remarketing.
Great and clear service with full knowledge of Google Shopping requirements.
I can improve existing data feed quality to increase your rankings. Help resolve warnings and errors.
I can create a data feed using a Text delimiter or using my FeedArmy automated Google Shopping Management Tool.
If you want to leave the complexity over to a professional, I can manage your Adwords and Merchant Center Account.
I will check your product data for common Google Policy violations and make recommendations.
Provide you with tactical information on improving your data feed quality and Adwords management.
Provide you with valuable information on how to improve your advertising efforts.
With the extensive knowledge, hiring me will help you improve your business and return of investment.
I consult and manage Google Ads accounts, currently managing well over $338.000 (monthly budget)
You can make a choice hiring me for consultation or letting me manage your account.
If you have a new account, I can setup your initial campaigns and or continue to work with you to ensure a lasting quality Google Ads account.
When listing your products on Google Shopping, you will most likely encounter some errors or struggle with the complexity of Google's Policy
I have been working with eCommerce clients for over 12 years, allowing me to have a huge amount of experience.
Choosing FeedArmy Is The Best