Premium Product Data Feed Management Service
Helping Merchants & Agencies Improve Ranking & Publish Products To Google Ads Shopping, Text, Display & more. Microsoft Shopping & Text.
FeedArmy helps with existing feed solutions, consultations, management, policy violations & more…
Over 250+ Customers a Year Use FeedARmy, Including:
Setting up a successful advertising campaign starts at the core.
Key Fundamentals Towards Success
A high quality and complete data feed, is the basis of your advertising ranking.
Setting up & maintaining an effective shopping campaign is key to increased sales & return of investment.
Increase conversions by improving your website quality, trust factor & checkout.
I'm a Google Certified Partner
Google Partner is Google's platform for agencies and online marketing professionals who want to get the most out of there relationship with Google.
I take my Google Shopping and Google Ads Marketing seriously.
It means that I am trusted by Google and that my clients can trust me, too. This gives FeedArmy a range of benefits, including access to the latest online marketing technologies and industry research.
I'm also a Google Ads Diamond Product Expert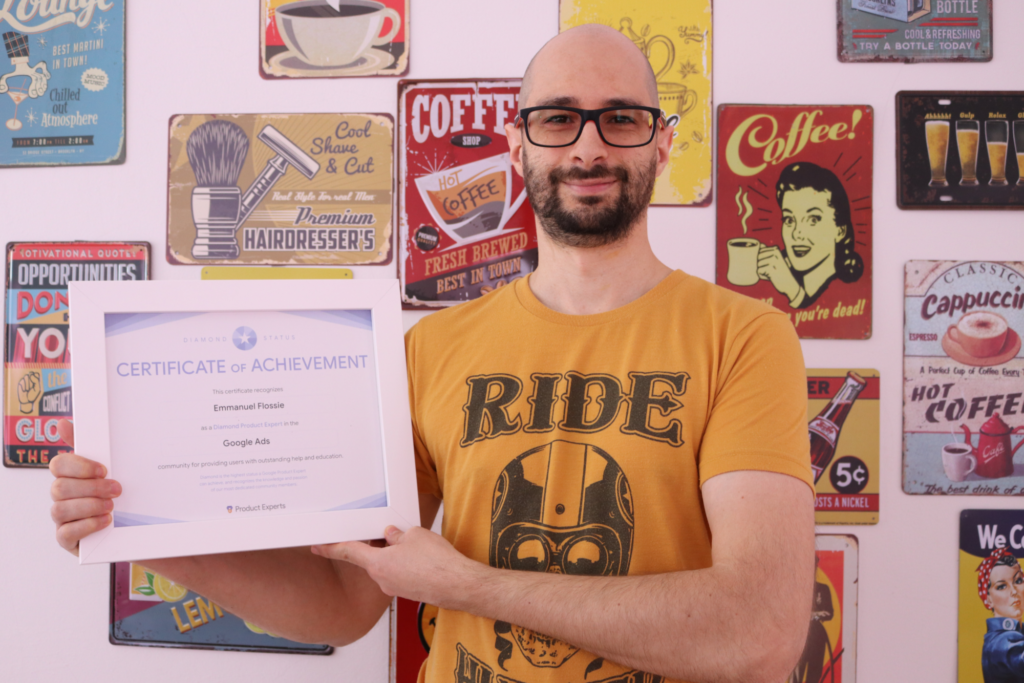 Google Product Experts are volunteers who have a positive attitude, share their product knowledge with other users, and participate in the community consistently.
I have been a product expert since 2016.
Alongside being a Google Badged Partner, being a product expert allows my customers to recognize the knowledge and experience I have. Being a product expert brings certain perks no-one else has, such as testing new betas, receiving dedicated support on complex questions, and more.
Being a product expert keeps my knowledge sharpened every week, providing a constant deep understanding for improving advertising efforts.
Emmanuel Is A Google Product Experts Award Winner
What Award Did Emmanuel Get?
Every year Google hand picks product experts that have achieved extraordinary feats.
Emmanuel received a Google Product Experts Education Award of 2021.

Some numerical data in the last 12 months
Knows Google Ads and Google Merchant Center
Google Shopping has a very complex policy requirement that is updated frequently. Learning everything yourself or even with trial and error can lead to your Google Merchant Center account getting suspended. Even checking your feed every week for issues is a big task.

Instead of letting you get a headache, why not leave all the complexity over to a specialist, making sure your feed is 100% correct. Emmanuel will also make sure that any future policies, requirements, or improvements are implemented. Allowing you to stay ahead of your competitors.
Improving your sales and return on advertising spend is key to success, including your website, data feed, and advertising strategies. With over 12 years of experience in eCommerce and equally in advertising, Emmanuel can set up and manage a continuously growing campaign.
Don't need a management service? That's OK, Emmanuel offers a full consultation and explanation on what needs to be improved to achieve your goals.
With years of experience and helping hundreds of merchants each year, resolving suspensions or resolving warnings and errors is an easy task. You most likely have already spent hours, if not weeks in figuring out Google's complex policies, with little or no signs of progress. Remove the stress and hire an expert!