Resolve Your
Google Merchant Center Suspension
By Fixing Issues
Are you frustrated about the lack of documentation, support, or info from Google? With over 15+ years of experience, having a Google Ads Diamond Product Expert status and a Google Ads Partner certification has given me the ability and knowledge to identify website and accounts issues.
Requesting Approvals
Avoid any further Google Merchant Center appeals or reviews. Any request made without resolving the issue may lead to a permanent suspension.
Creating New Accounts
Do not create new Google Ads, Google Merchant Center accounts, or websites. These actions circumvent policy violations and may get you banned for life.
Comparing
Comparing your website to other websites does not mean you are eligible. Google checks each website on a case-by-case basis. It takes years for Google to check all merchants. And Google's review process is related to policy and trust factors.
Hiring Fiverr, Upwork, Guru, etc.
When hiring from freelancing websites, exercise caution. While there are skilled individuals, beware of those with fake reviews or who artificially use services like FeedArmy to boost their reputation.
Many clients eventually hire FeedArmy and report dissatisfaction with services from these platforms, ranging from minimal effort to complete negligence, leading to unnecessary extra costs and, in extreme cases, website damage.
Additionally, many clients find that freelancers often make unrealistic guarantees about their work.
We are highly trained in Google Shopping policies and requirements.
Resolving issues related to:
Untrustworthy promotions
Unavailable promotions
Misleading or unrealistic promotions
Misrepresentation of self or product
Unacceptable business practices
Account suspensions
Violation of shopping ads policy
Website needs improvement
Omission of relevant information
Error Disapproved or invalid (1 country)
And more…
Whatever your suspension reason is, we can help. The first step you need to take is to stop any appeals, requests, and reviews, and do not contact Google. Everything you do is permanently recorded in your account. As it may do more harm than good, requesting an appeal without resolving all issues may lead to a permanent suspension
We Check Over 100+ Suspension Reasons!
Need A Google Ads Specialist?
Important!
Even when resolving all issues, and following all policies, Google may continue to suspend you. Please take this into consideration before hiring me.
Steps & preparations undertaken before requesting a review with Google. The process requires patience and can take up to several weeks to complete.
Check if your website complies with all policy requirements, recommendations and has a high enough trust factor.
Check if your data feed complies with all policy requirements.
Google Merchant Center Analysis
Check that your account has all the required settings.
We will provide a document explaining everything that needs to be changed with the consultation based on the analysis.
Review All Applied Changes
Check all applied changes are correct. *One Free checkup included
Google's review process takes around seven business days. The success of your approval depends on the implementation of my recommendations. Every part of the consultation you decide not to implement may lower the success of your approval. 
Even then, many factors are outside of our control. Therefore, while all requirements will be analyzed, ultimately, the decision is made by Google.
Hire a Certified Google Ads
Diamond Product Expert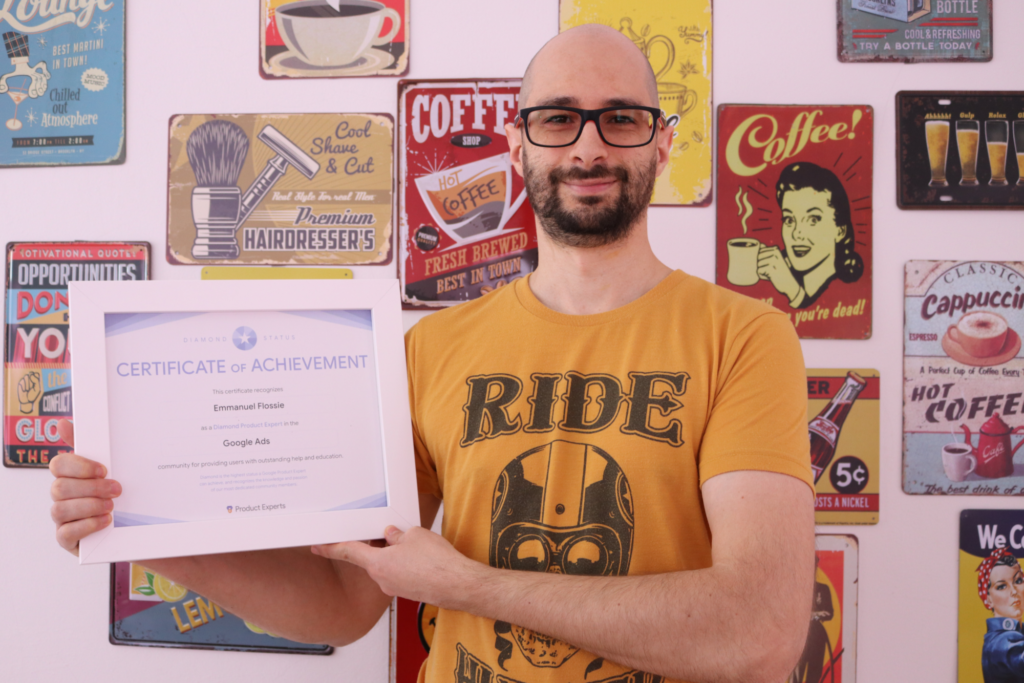 Google Product Experts are volunteers who have a positive attitude, share their product knowledge with other users, and participate in the community consistently.
I have been a product expert since 2016.
Alongside being a Google Badged Partner, being a product expert allows my customers to recognize the knowledge and experience I have. Being a product expert brings certain perks no-one else has, such as testing new betas, receiving dedicated support on complex questions, and more.
Being a product expert keeps my knowledge sharpened every week, providing a constant deep understanding for improving advertising efforts.
Top Contributor Google Ads 2016 – 2017
Gold Product Expert Google Ads 2018 – 2019
Platinum Product Expert Google Ads 2020
Diamond Product Expert Google Ads 2021 / Current
FeedArmy Is a Google Premier Partner
Google Partner is Google's platform for agencies and online marketing professionals who want to get the most out of their relationship with Google.
FeedArmy takes Google Shopping and Google Ads Marketing seriously.
It means that Google trusts FeedArmy and that our clients can trust FeedArmy, too. This gives FeedArmy various benefits, including access to the latest online marketing technologies and industry research.
* All invoices will be charged in THB (Thai Baht), currencies will be converted from USD to THB using Google Finance on invoice creation DateTime.
Contact Us for Details on Agency Pricing.
Can you guarantee success
No, Decisions made to approve or disapprove you are made by Google. Even when you follow all requirements, Google can still suspend you.
An official Google Partner can not make guaranteed claims; if they do, they violate Google's Partner Program Policy.
Should I create a new account or website?
Absolutely not. Creating new accounts or websites when you have an active suspension is considered circumventing policy violations, which is a severe violation that will result in a potential permanent suspension.
Reviewing Google Merchant Center, the data feed and the website takes 1 to 2 weeks.
I will first analyze all associated areas (Google Merchant Center, Data Feed and Website)

I will provide a document with all the required changes and explanations

You can then apply the changes, or if needed, I can assist in implementing the changes (except any website development, I will help in communication with your developer to complete the tasks)

Analyze all the applied changes
Refunds are not available for consultations. As our service is tailored to your specific account and website, we dedicate considerable time and effort to providing personalized and high-quality advice. Therefore, we are unable to issue refunds once the consultation has been completed
Tight On Budget? And Don't Need Personal Assistance? Try The Tips Below!