Boost your Google Shopping CTR by becoming eligible for a Top Quality Store badge, formerly known as a Trusted Store badge.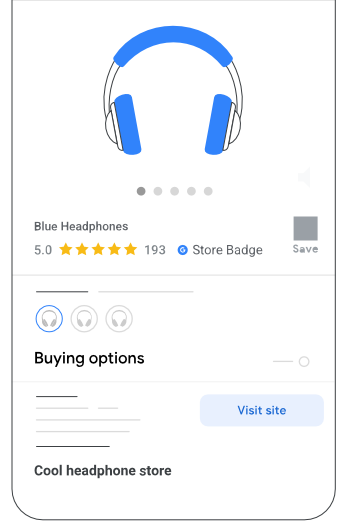 Automatic Shipping Data
Log in to Google Merchant Center and in the top right corner, navigate to:
Gear Icon
Linked accounts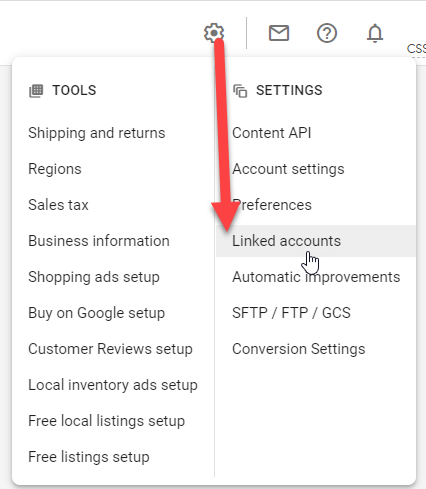 Click on the Platforms tab
Click on the + Partner button
Link a Partner. You can choose from ShipStation, CedCommerce, ShipHero, Sales & Orders or Simprosys. You can even upload the data manually following the below steps.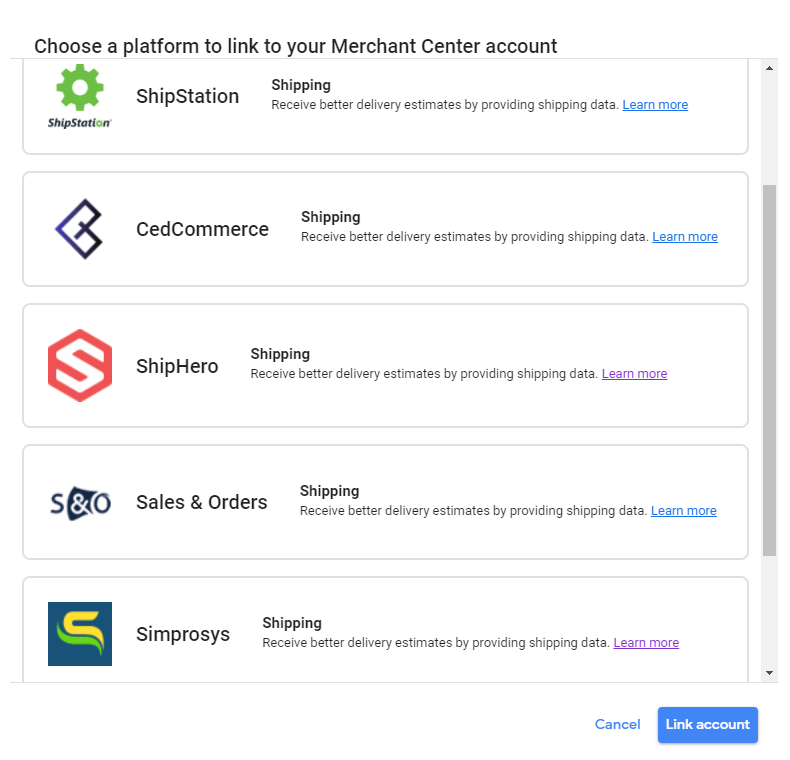 Upload Shipping Data Manually
You can also update shipping data manually by going to the top right corner:
Gear Icon
Shipping & Returns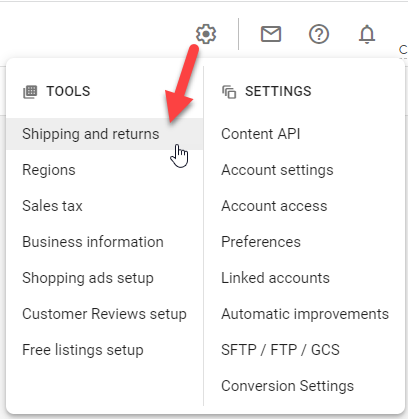 Click on Verify your delivery information

Click on new verification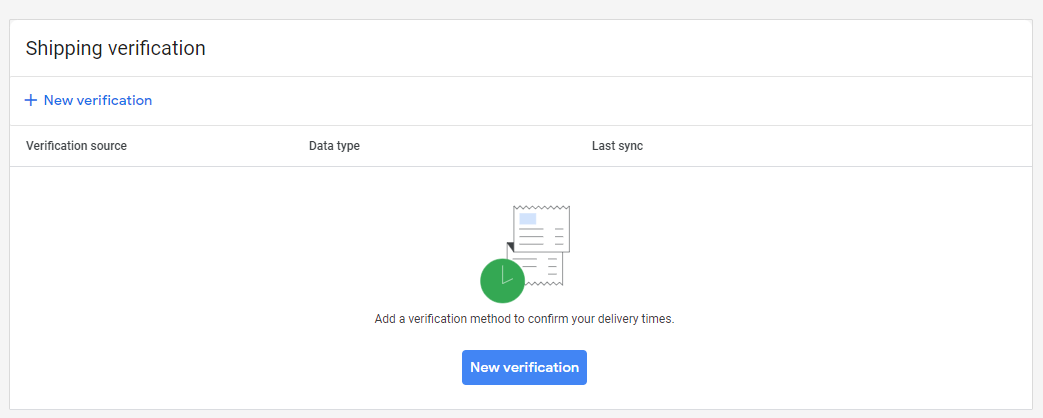 Click on Share order history using a file
You can now upload a .TSV (text delimited) or .CSV file
Here is a TSV example (In CSV)
Need Help?
Do you have a question or need specialist support? Get in touch!